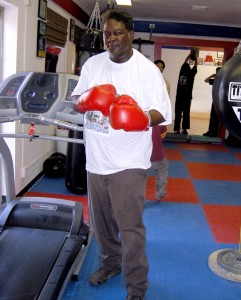 Coach Sylvester Jordan, AAU Southern Heavyweight title holder and an
Olympic hopeful during his fighting career, is a dedicated trainer. He
has been with FFC since we opened our gym in 2007 and is one of Ali's
trainers when he is preparing for a fight. Coach Sylvester has been
around boxing most of his life and knows what works and how to train
professional fighters as well as amateur. He is truly an asset to our
gym.